Lovely, relaxing & effortless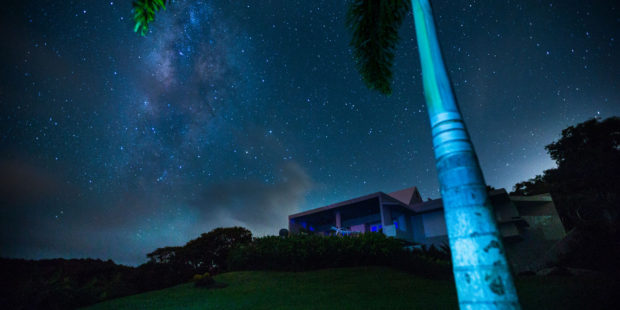 We stayed at Casa Angular for a week last month. The accommodations exceeded our expectations.
Kate K. said…
Jul 18, 2016
The grounds were lush with tropical fruits and aloe.
The pool was the perfect retreat when the sun & humidity took its toll. The kitchen was one of the best equipped of any rental house where we've ever stayed. The beds, linens and pillows were extremely comfortable and well-maintained. Even though there's no AC, the location of the house and the fact that it's screened on all sides opened it up to fabulous breezes all day and night. The bathrooms were clean, comfortable and without issues.
Colleen, the property's caretaker, is excellent at her job: both unobtrusive yet there the second you need her assistance, you could not ask for a better liaison on the island.
This was our second trip to Vieques. During our first trip, security was a major concern: our rental house had a safe and we were strongly cautioned (and on edge) about robbery the duration of our stay. Casa Angular is high up in the hills along an unnamed road. The property is also gated. This coupled with Colleen's common sense counsel about property safety literally took the edge off of this stay in Vieques.
Nothing but good things to say about our stay. I recommend this home without reservation.
Recommended for: Sightseeing, Adventure Seekers, Romantic Getaway, Families with Teenagers.