A Hillside Perch Over Paradise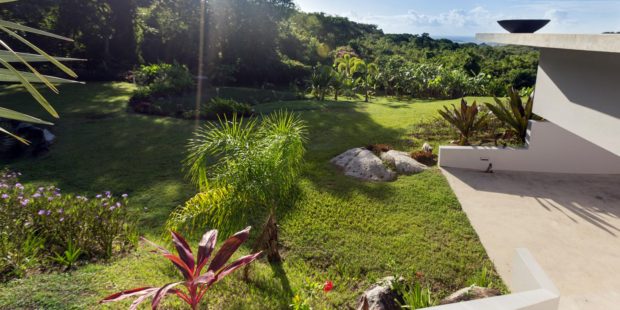 Feel free to go ahead and set your expectations high - Casa Angular will easily exceed them.
This is the most idyllic Caribbean island experience that you can have, an impeccably designed and decorated home nestled on a hillside with sweeping views of jungle treetops and the sea which fills the horizon.
In the morning, open the two huge floor-to-ceiling glass doors in the main living area and enjoy true indoor/outdoor living completely at one with nature. There are no neighbors within sight; it is just the house and the sky and the view. The other reviews tell the rest of the story, and it's all true.
If Casa Angular is available, book it. Just know that you'll be competing with us! 🙂
Recommended for: Sightseeing, Adventure Seekers, Romantic Getaway, Families with Teenagers.