Better than we could have ever imagined!!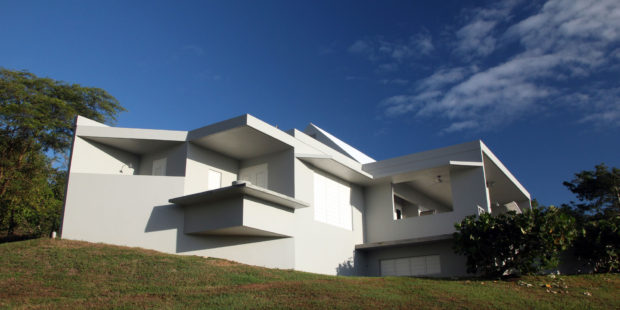 We stayed here right after our wedding in Old San Juan as a little honeymoon and everything exceeded all of our expectations!
The owner was great in answering our questions and helping us book this property. The photos do not do this house justice.
The house was huge, extremely clean, and very nicely decorated. We felt right at home here, with all of the essentials we needed provided to us… even many things we didn't realize we would need! They thought of all of the necessities and more for our stay.
The pool was perfect to just relax in, both during the day and night. The view from the pool and also from inside the house is BREATHTAKING. The kitchen was extremely well stocked and we cooked a lot while we stayed at the house.
The location of the house is perfect. It is very secluded and private yet we were only a 15 minute drive from two of the major towns, plus groceries, restaurants, etc… The island of Vieques is, of course, amazing as well. It was so relaxing, as there was no one on the beaches for miles.
The little towns are great to walk around in and everyone is very friendly. We had amazing meals there as well, including a nice dinner at Next Course and a great lunch from Chicken King and Ice Cream, both a 10 minute drive from the house. The Bio Bay tour is also a must do!
We also have to give a special thank you to Colleen, the property manager. She met us at the airport, was very friendly, showed us how to get to the house, and gave us many tips and suggestions. She was only a text message away from any questions we had.
We would definitely recommend this house to everyone- we already recommended it to our families and plan to go back in the future!
Submitted: Oct 31, 2012 Stayed: Oct 2012 Source: VRBO, from HomeAway
Recommended for: Families with Young Children, Sightseeing, Adventure Seekers, Romantic Getaway, Families with Teenagers